Welcome to the Acute Hospitals Training Programme
"I think the biggest change has been the culture change...... it's about getting patients and their families to take ownership of their care. GSF is the framework that allows us to make that happen. The best bit is making sure that patients receive the care they want, where they want it, when and how they want it and the satisfaction they and we get from that." - Dr Kumar, Stroke Consultant at Royal Lancaster Infirmary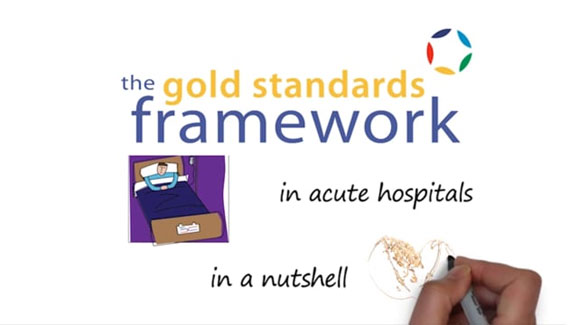 Acute Hospitals Training Programme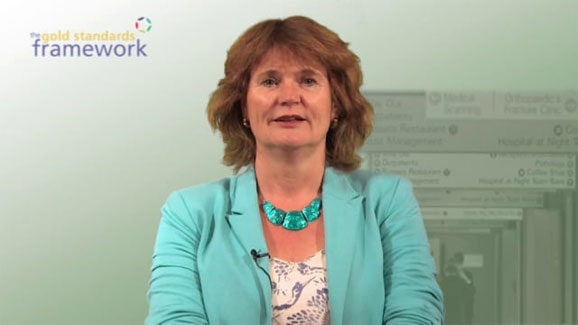 "GSF is well thought through, patient focussed and joined up ...I'm pleasantly surprised that they (clinical teams) are up for this—they can see it makes a difference." - Mike Connolly, Nurse Consultant, Wythenshawe
"The Gold Standards Framework (GSF) Acute Hospitals training programme has been considered to be the 'missing link' in planning and implementing care for those patients thought to be in the last 6-12 months of life." - Karen Groves, Palliative Care Consultant, Southport
This programme is divided into three distinct stages, and is implemented over a 2 year period.
We provide:
Train the Trainers Days and Workshops

All Resources

Pre and Post Evaluation

Personalised Coaching Support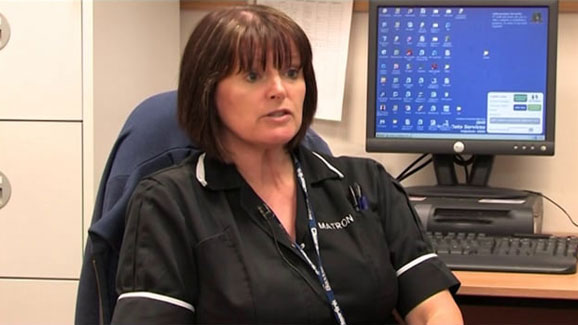 Stage 1 - Preparation Phase
This involves preparation workshops plus
Planning with local teams and facilitators

Raising awareness in your hospital

Baseline evaluations - ADA (After Death Analysis), Staff Survey, Case Histories, Organisational questionnaire & Key Outcome Ratios

Planning teaching

Stage 2 - Training & Implementation
The training programme consists of 6 workshops over a two year period.

Open programme: Individual wards join the central team with other hospitals for a two year training programme. On completion you can then decide whether you want to progress to whole hospital.
Commissioned: The GSF team deliver the programme in your hospital for all wards.

Bespoke programme: With this option you can tailor the programme to fit your specific requirements and timeframe.
All programmes are supported by the national GSF team. Wards are given prepared resources, offered coaching sessions, conference calls and webinars, email support, and in some cases site visits. All resources, posters, ward folder, patient leaflets etc., are provided.
Stage 3 - Reflection & Next Step
Repeat follow up evaluation

Present Report to your Board your findings and plan accreditation

The GSF Acute Hospitals programme will support your organisation in the achievement of a range of targets and quality markers, including Department of Health Quality Markers, many local CQUINS, NICE standards and the QIPP agenda. These will be demonstrated through the use of evidence based tools, including the Key Outcome ratios, ADA audit tool, surveys of staff confidence and changes in organisational culture, all of which form an integral part of stages 1 & 3 of the programme.


Poster summary of programme Frontrunners in Hospitals Flyer Phase 9 Hospitals Flyer
Stage 4 - Accreditation
On completion of the training programme you need to allocate time to embed GSF inpractice. Once embedded you can then apply for GSF Accreditation. On successful completion you will be awarded the GSF Quality Hallmark Award.

CQC Information source

GSF Hospital accreditation process is the only recognised information source for CQC inspection.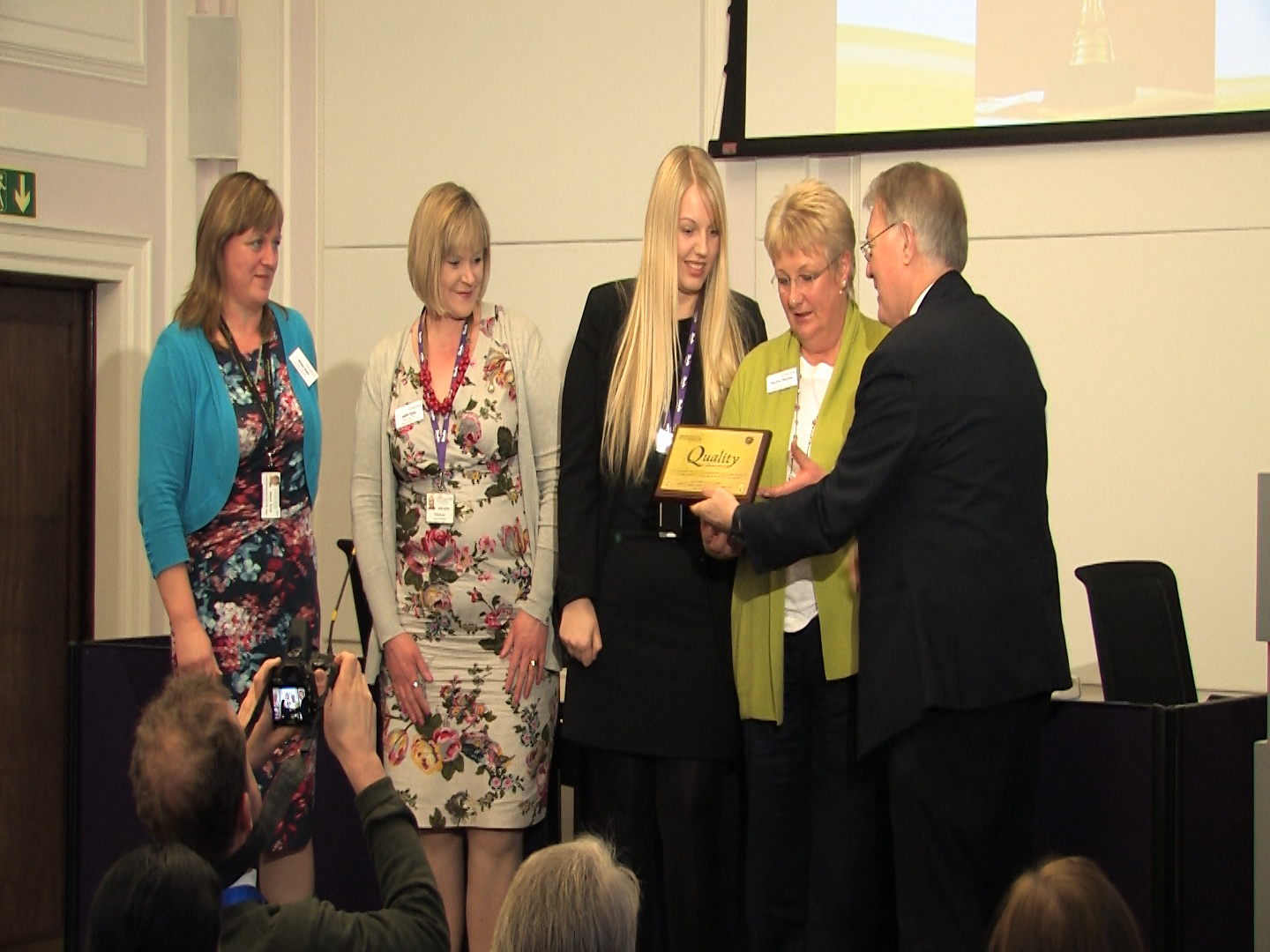 Professor Sir Mike Richards presenting the Quality Hallmark Award to Ward 23, Royal Lancaster Infirmary
"GSF is a very important tool that I do believe, if people are doing the things that are in GSF, they will find that they come out very well on CQC inspections - I'm not saying GSF is the only approach, we would never say that, but it is AN approach that could help people get to being good...and then outstanding. (CQC reports)." - Sir Mike Richards, 27th March, 2015

The first Acute wards to be Accredited in March 2015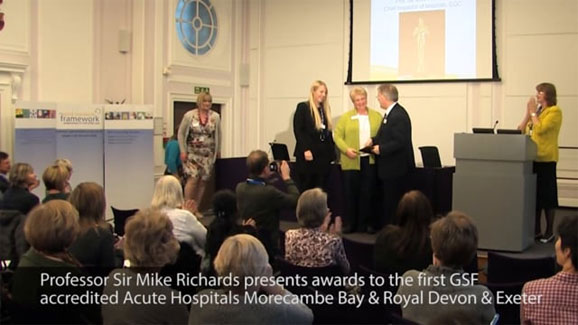 Experience of using GSFAH in Airedale from Linda Wilson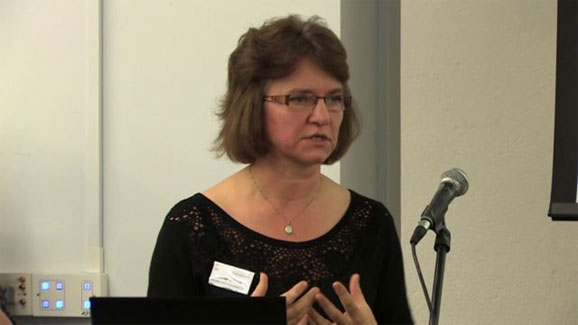 "GSF has then given us the framework to engage with relatives and put things in place to ensure the outcome they want for their relative."
To register your interest and receive details regarding the next GSF Acute Hospitals training programme please complete our Expression of Interest form.
Updated: 4/12/2018