Domiciliary Care Training Programme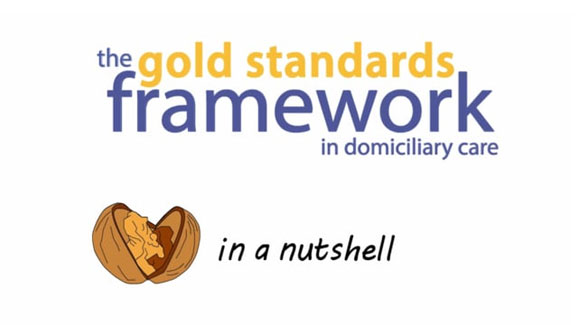 Domiciliary Care in a Nutshell
GSF Domiciliary Care Training Programme Flyer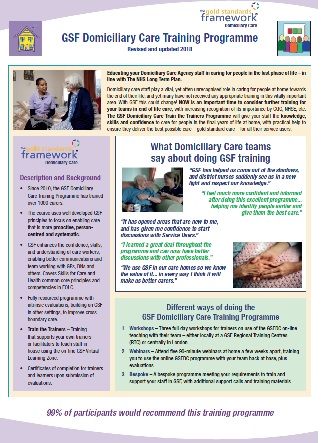 The Gold Standards Framework (GSF) Domiciliary Care Training Programme, takes a 'Train the Trainers' approach to the implementation of GSF in Domiciliary Care Agencies. It is recognised that domiciliary carers are vital to the provision of end of life care provided to people in their own homes, helping them remain in their preferred place of care.

This programme is divided into three stages, and is implemented over a 6-9 month period.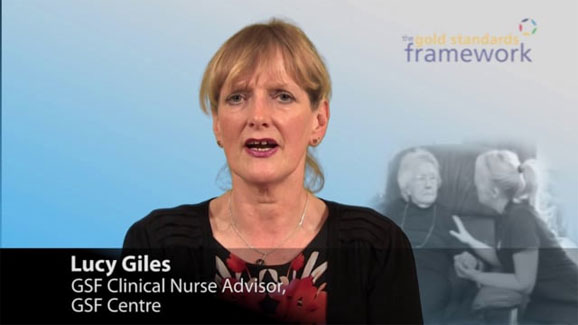 Cascade model
Stage 1 trainers from your agency attend the two facilitated 'train the trainers' workshops (2-4 months apart) where they will receive information, tools and techniques to learn:-
Context of End of Life Care

Overview of GSF

GSFDC programme

Virtual Learning Zone
Stage 2 the trainers deliver the six step programme to your learners using the GSF resources – virtual learning zone, good practice guide and workbook, evaluations and activities. The trainers will be supported via the virtual learning zone chat room (monthly). An App will be available to download for care workers which reflects the content of the programme but in bite size chunks for easy accessibility on different platforms
Stage 3 the trainers attend a 3rd workshop 2-4 months later for:-
Reflection & feedback

Observed teaching – aspect of GSF
The GSF Domiciliary Care programme will support your organisation in the achievement of a range of targets and quality markers. These will be demonstrated through the use of evidence based tools, including the Supportive Care Analysis (SCA) audit tool, surveys of staff confidence and changes in organisational culture, all of which form an integral part of stages 1 & 3 of the programme.
The Domiciliary Care programme fits with other Gold Standards Framework training programmes to enable domiciliary carers to understand, more specifically, end of life care and how they are an integral part of the complete care package required by people at the end of life. Poster summary of programme
Experience of using GSFDC in CIC Group from Lockie Sweeney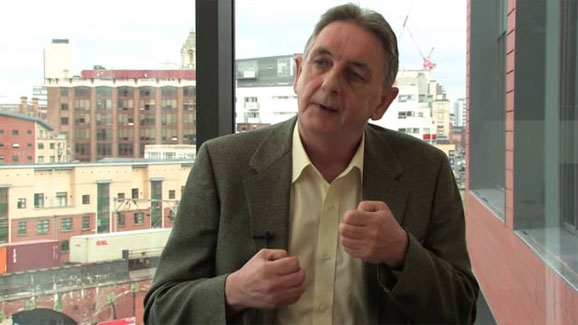 To register your interest and receive details regarding the next GSF Domiciliary Care training programme please complete our Expression of Interest form.
Updated: 4/11/2018